Our history
Our company was founded almost 120 years ago as a carpentry business. The history of the i+R Group was first published at the end of 2018 and details the evolution of our family-owned company. This page lists the major milestones. If you are interested, you can obtain a copy of the i+R chronicle from the reception desk of our head office in Lauterach.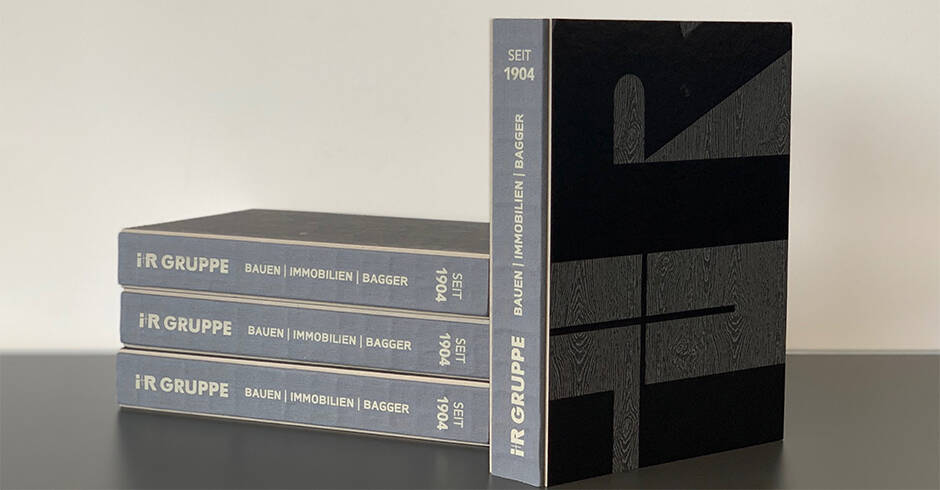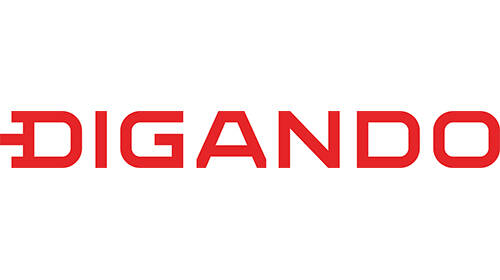 2019
Company established
Digando - Digital platform for construction machinery rental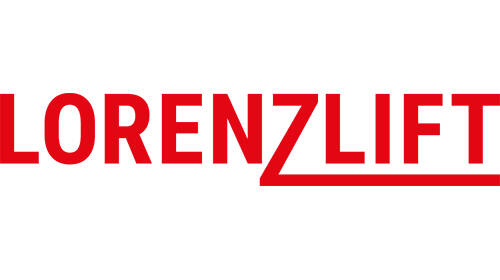 2019
Lorenz Lift GmbH purchased
Takeover of Lorenz Lift GmbH in Feldkirch, rental of working platforms and construction machinery.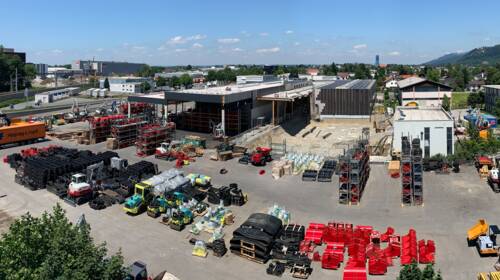 2019
Expansion of Huppenkothen headquarters in Lauterach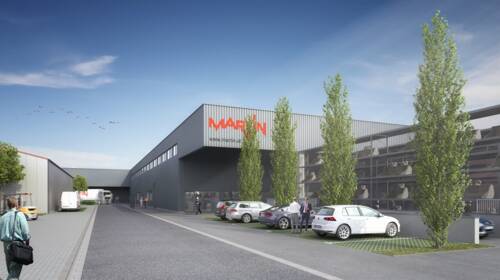 2018
Start of construction of new Martin GmbH headquarters in Ludesch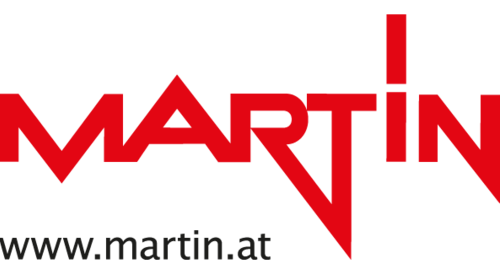 2015
Purchase of Martin, specialist for excavator attachments
Acquisition of the excavator attachment specialist Martin GmbH in Braz (A). Previously, they were a business partner of Huppenkothen for many years specialising in excavator buckets and quick-coupler plates.
2014
Death of Günter Schertler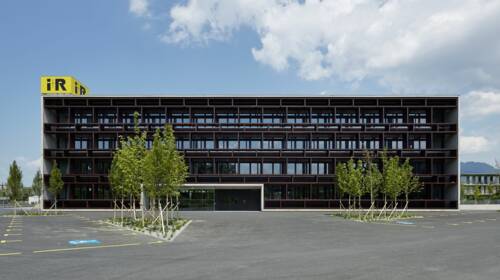 2013
i+R Gruppe company headquarters
Opening of the LEED-certified i+R Gruppe corporate headquarters on new company premises in Johann-Schertler-Strasse in Lauterach (A).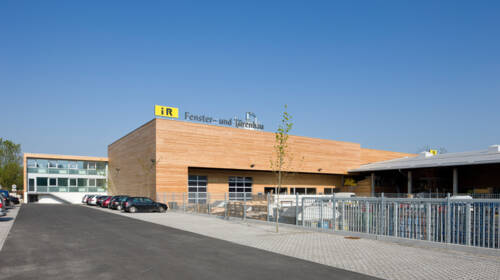 2010
New sites
Opening of window construction branch at Dammstrasse 6, Lauterach (A) - shown in picture

Opening of the construction logistics centre on new company premises in Johann-Schertler-Strasse, Lauterach.

Acquisition of the new Vienna Central Station construction project (2010 - 2014): largest construction contract in company history
2008
German base
The takeover of the construction company Dietrich Bau in Lindau (D) accelerated our activities in the German Lake Constance region focusing on site development and property development.
2007
Bautruck takeover
Takeover of Bautruck construction logistics company and Moosbrugger gravel plant, Langen
2004
Establishment of holding companies
Shares distributed 50% to Schertler-Holding and 50% to Alge-Holding

Growth in property development and general contracting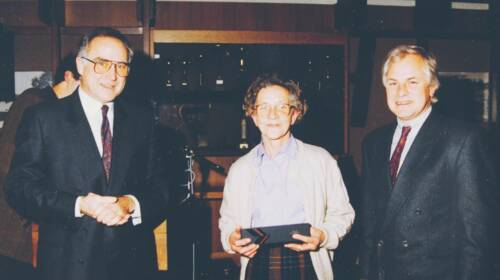 1998
Successor
Ingmar Alge falls ill and retires from active service, Joachim Alge becomes Managing Director

Image: Ingmar Alge (l) and Günter Schertler (r) at Ms Brüstle's send-off celebration, early 1990s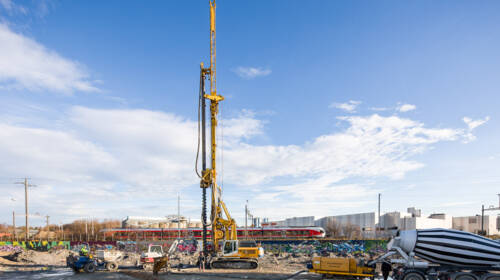 1990
Foundation of the special civil engineering division
1987
Foundation of ARGE Expressbeton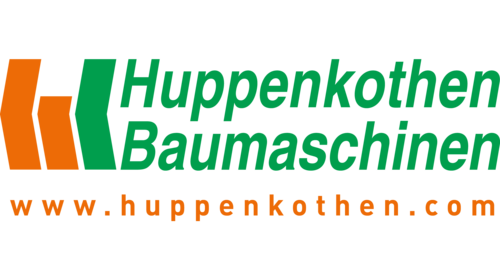 1985
i+R acquires Huppenkothen
Management of the company taken over by Dkfm. Franz Wirth

Direct import of Takeuchi mini excavators

Foundation of partnership between this Japanese manufacturer and the Vorarlberg construction machinery dealer, which continues to this day
1981
Death of Rudolf Schertler
1980
Expansion of property development and general contractor activities
in Vienna and Central Europe.

Foundation of S+B Gruppe AG
in Vienna.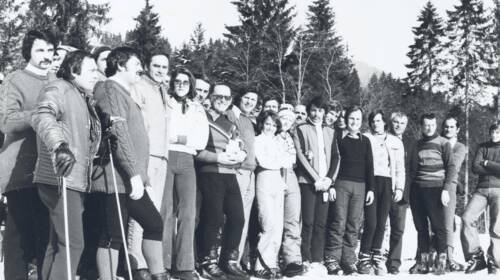 1972
Günter Schertler joins the firm
Image: i+R skiing day trip with Ingmar Alge (1st row, 3rd from left), Günter Schertler (6th from right) and staff
1970
Company enters into the property development business
opening an office in Herrengutgasse in Lauterach (A)

In addition to the carpentry and construction business, the company expands the property development sector as a further mainstay. Residential construction projects are developed and implemented to then sell the flats as property developers.
1965
Ingmar Alge joins the company
1960
Death of Johann Schertler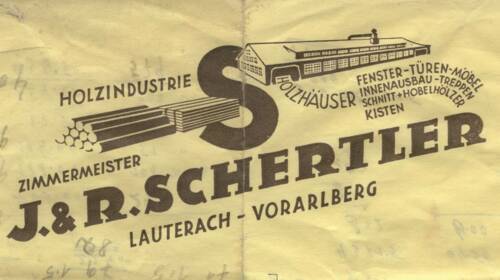 1949
Company moves into timber house construction
Das schöne Heim (the beautiful home) exhibition
20 of these wooden houses are built in the Vorarlberg region.
1947
Major fire
Fire at the company plant and sawmill
- Building and many semi-finished components for houses in France destroyed
- Fire prevented from spreading to the residential house and old workshop
- Cause of fire: improperly heated sawdust oven
- New beginning accompanied by great difficulties
- Topping-out ceremony in April 1948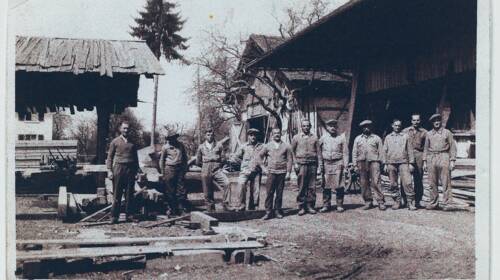 1939
Up to 1945: Second World War
- Increased number of orders
- Crew barracks, aircraft hangars, crates for the armed forces
- Over 100 employees
Towards the end of the war, insulating materials were in short supply
- Reeds from Lake Constance were used
- Workers' camps (refugees, Poles, Russians, Hungarians etc.) in Höchst for reed cutting

Image: Workforce in front of the old saw at the end of the 1930s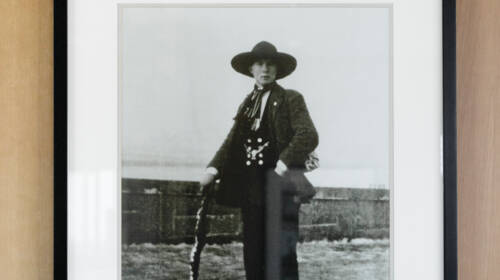 1930
Expansion with a sawmill and planing mill
- Around 30 workers before 1930
- Great Depression
- Son Rudolf Schertler grows into the business

Image: Rudolf Schertler during his journeyman years
1908
First major order
from Lauterach church council: raising the church tower by 10 m.
1904
Foundation of a carpentry business with timber rafting on the Bregenzerach river
Johann Schertler (born 1875) marries Anna Büchele (daughter of the community leader and member of parliament Josef Büchele)
- Business opens providing carpentry, joinery and glazing services
- All work done manually without the use of machines
- Needlework boom: houses are needed – timber construction
- Acquisition of a planing machine, band saw, milling machine, drilling machine, circular saw and carriage saw.
- Working hours: 6 a.m. – 7 p.m.-; Saturdays until 5 p.m.
- Workshop turns into a small factory
- 10 workers

Image: Anna and Johann Schertler (l+r) with their children Rudolf, Rita and Emma - Johann Schertler founded the company in 1904 and played a major role in shaping its development in the years that followed.