Construction
Specialists from all areas of construction with years of experience work with us side by side. This is the foundation for smooth interaction between the various trades.
Construction services
As fully integrated construction companies, our i+R subsidiaries offer comprehensive construction services: from special civil engineering, civil and structural engineering, excavation and well drilling to specialists for small construction sites.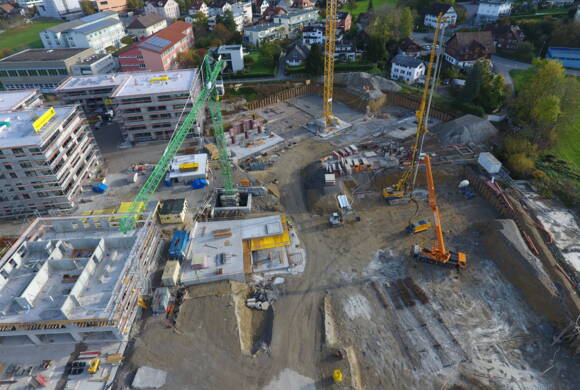 General contractor
In turnkey construction, the focus of i+R subsidiaries is not only to support the client, but also to ensure quality standards are met and deadlines and budgets are not exceeded, regardless of whether it is an industrial, commercial, hotel, residential or existing building. From planning to completion, i+R companies are at your side as a reliable partner putting their expertise to use for your construction project.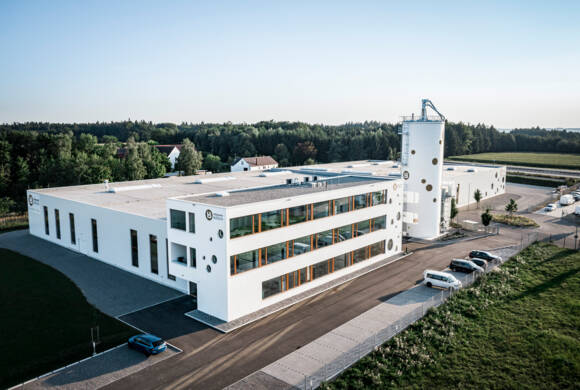 Timber construction
Our i+R experts in timber construction combine solid craftsmanship with the most modern and innovative technology in every project from carpentry to structural timber engineering and even high-quality façades.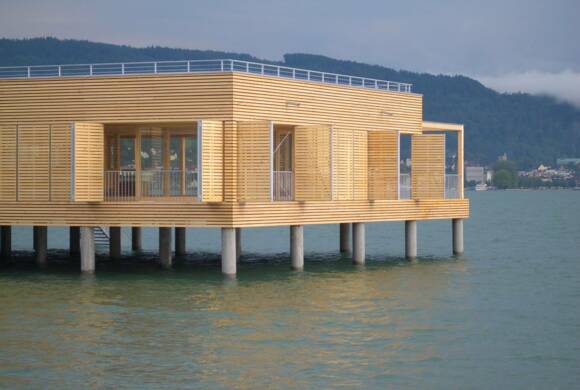 Window and door construction
With over 50 years of experience, i+R Fensterbau builds functional and architecturally high-quality windows and doors made of wood and wood/aluminium.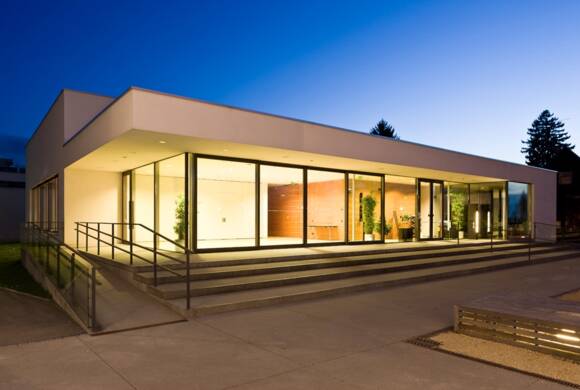 Security windows
From a rich pool of innovative power, our company develops and produces security windows that meet the highest standards.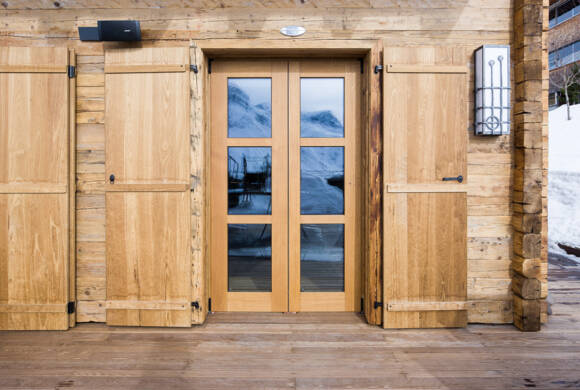 Excavation and construction logistics
From demolition to construction logistics, earthworks and transportation, Höfle-Bautruck, also part of i+R Gruppe, is a major market leader in the Lake Constance region.
More info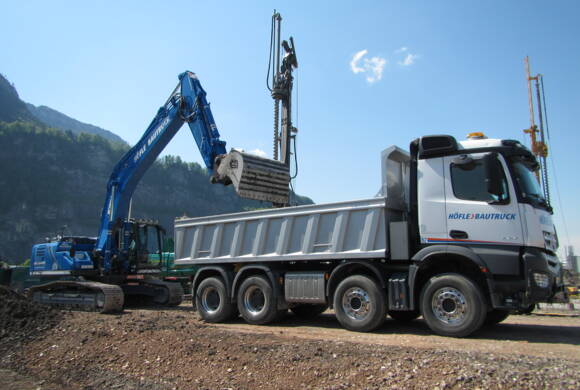 Concrete
Since 1987, Express Beton has stood for advanced expertise and the highest quality standards in concrete as a building material. This i+R Gruppe company is your flexible and professional partner for residential, commercial, industrial or private customers.
More info