Our family business
We are one of the leading construction and property companies in the Lake Constance region. Our origins lie in timber construction, but our expertise goes far beyond that. We trade in Takeuchi excavators across large parts of Europe and are specialists in service, rental and sales.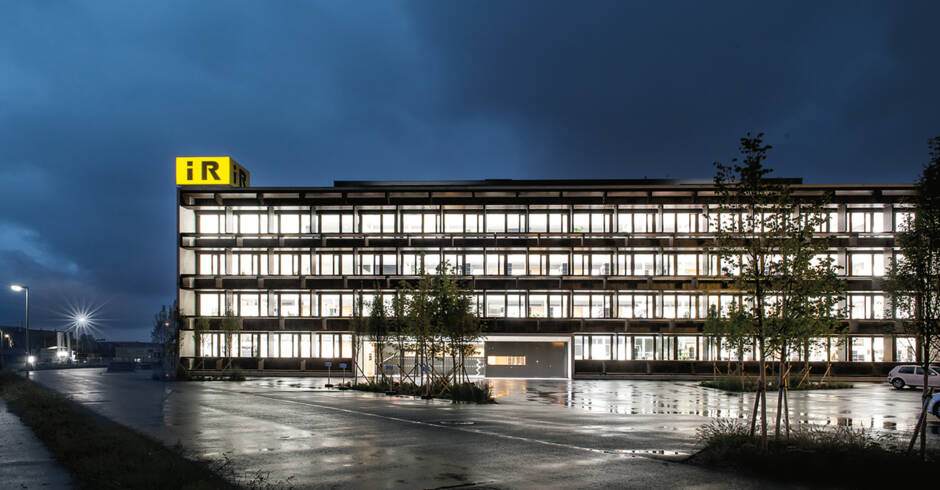 Unternehmenszentrale i+R Gruppe in Lauterach (A)
The i+R Group family business
i+R Group is backed by owners and managing directors master builders DI Joachim Alge and DI Reinhard Schertler. The family business was founded in 1904 in Lauterach (Austria) as a carpentry company. Today we offer highly professional services and consulting in the areas of construction, property and excavators. The success story of our company is told by our numerous prizes, awards and certifications.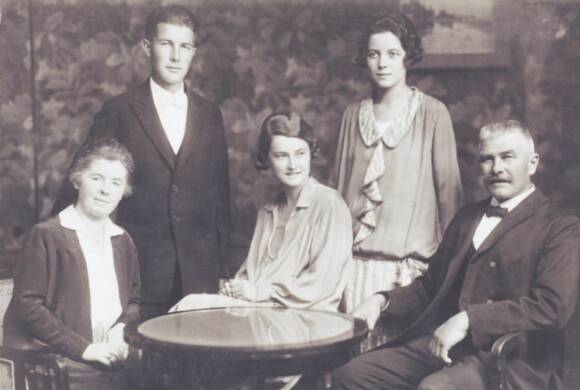 Johann Schertler (ganz rechts) mit seiner Familie. Er gründete 1904 das Unternehmen.
Facts, figures and data
Company founded in 1904
Qualified employees 1200, including 100 apprentices
Turnover 700 million euros
Equity 350 million euros

Number of bored piles in special civil engineering projects 10,000
Company-made timber & timber/aluminium windows 7500
Timber elements for roof and wall surfaces in m² 30,000
Apartment handovers to buyers 500
Excavators & construction machinery in the rental fleet 6000
Takeuchi excavators sold per year 4000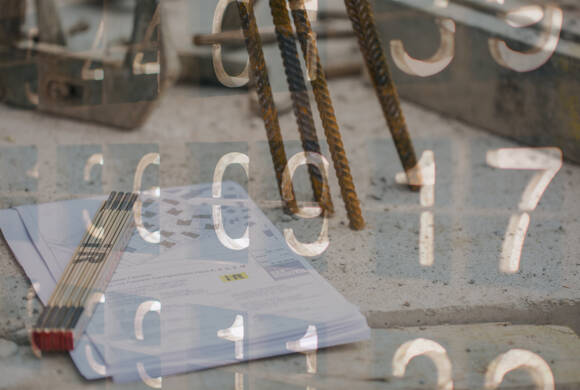 COMPANIES of i+R Gruppe
SERVICES of the i+R Group
What is important to us
As an owner-managed family business, we combine traditional values, such as trust, consistency and security, with innovative thinking. We have regional roots but an international outlook.

Our passion for construction, property and excavators as well as our high standards of professionalism are what set us apart from the rest. From building within existing structures to large-scale urban development projects and specialised civil engineering projects, we are experts in every one of our services.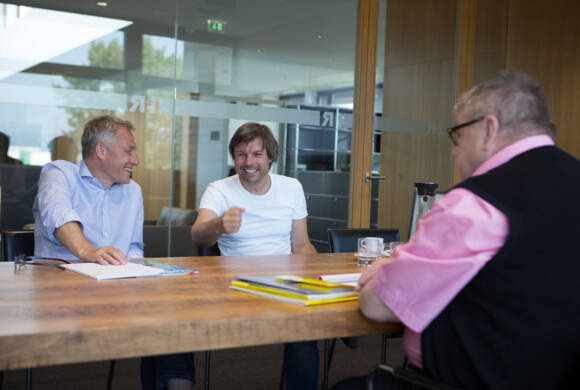 Geschäftsführer und Eigentümer Joachim Alge (l.) und Reinhard Schertler
How we work
The success of our projects is essentially shaped by two factors: the hugely professional work of our employees and an openness to creating partnerships. We always treat our partners as equals, both internally and externally. This promotes and secures the long term development of the entire company.
We have aligned our market position with the following fundamental cornerstones:

Uncompromising craftsmanship and quality
Responsible use of resources
Fair partnerships across the board
Handling projects with municipalities at eye level
Employee appreciation
Taking pleasure in the implementation of projects
Procurement of regional resources
Market coverage from local branch offices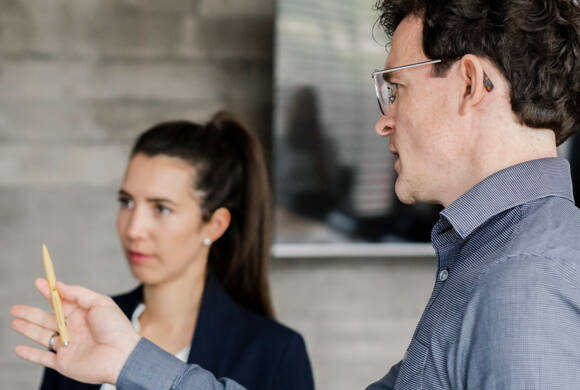 Social commitment
As a family business, we have naturally always supported a range of educational programmes, youth initiatives and non-profit organisations, and we mostly do it without saying very much. In this way, our successful activities have an impact on youth work in associations, the commitment of social organisations, the education of young people or, for example, the integration of refugees.

In the past, our fathers simply called it being helpful, today we understand it as corporate social responsibility.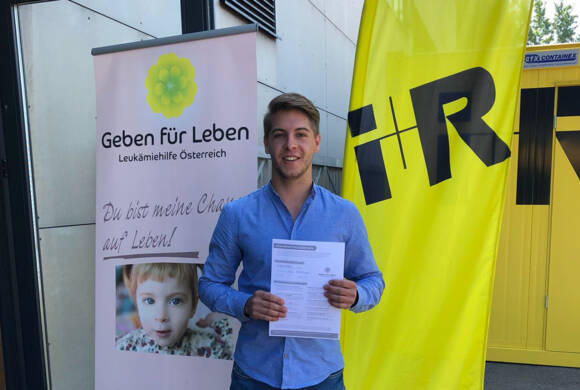 Construction of i+R Group headquarters
A statement of our own intent: The corporate headquarters of the i+R Group were completed in 2012. It is Austria's first platinum-certified LEED building in its class.